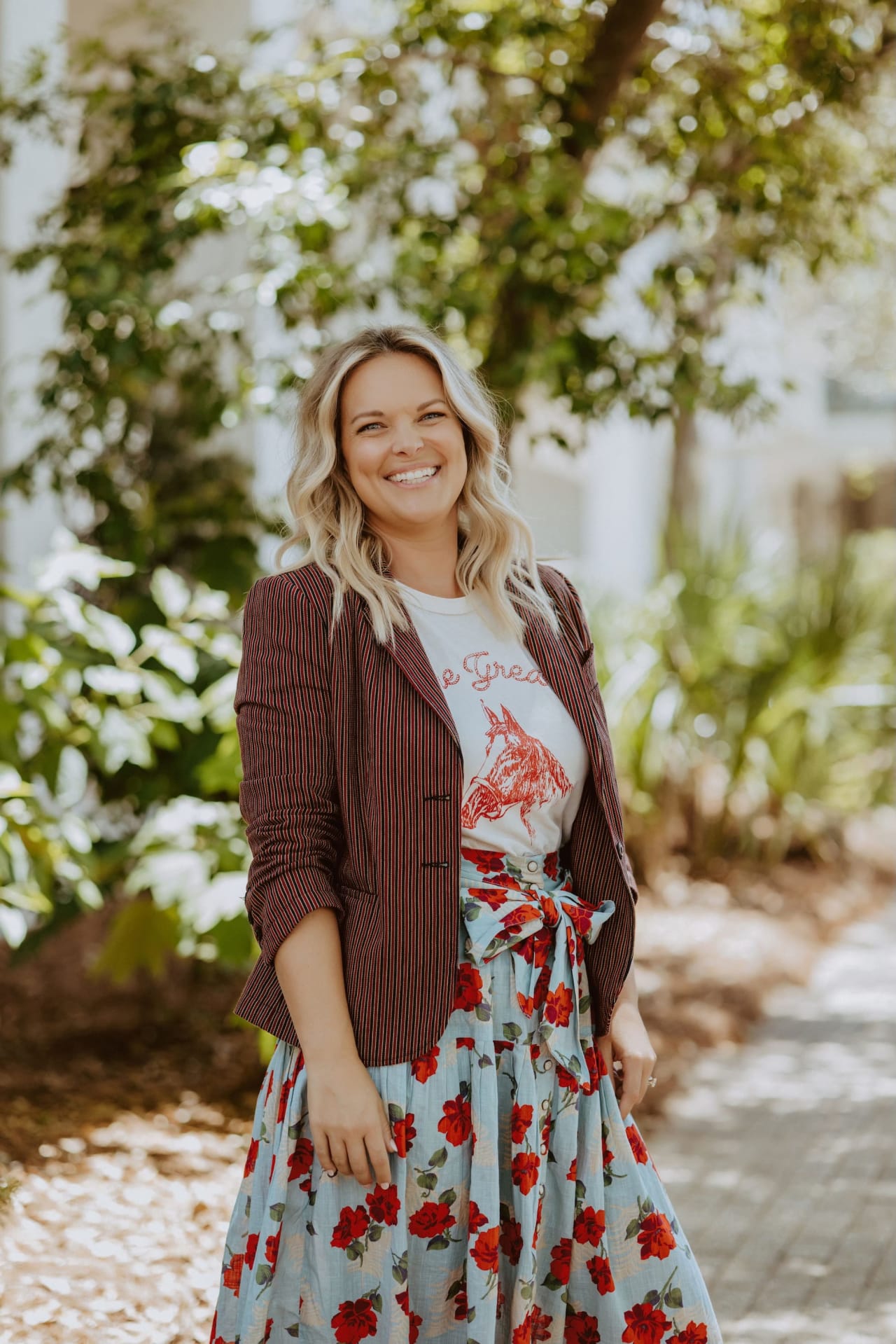 Meet Michaelanne
Buying or selling property along the beautiful Emerald Coast is about more than making a transaction. It's about cultivating a personal experience for yourself and your family in this stunning waterfront region. No one understands how better to achieve that than Michaelanne Lauderdale, a professional lifestyle curator with almost a decade of experience representing homeowners throughout the east end, particularly Alys Beach, Kaiya Beach Resort, Inlet Beach, and Watersound.
She started real estate at the suggestion of her brother-in-law and immediately found a passion for the industry. As someone who excels at networking and loves to curate experiences and lifestyles, it quickly became apparent that she had found her true calling.
Michaelanne is passionate about connecting people and families to their new home and the laid-back way of life offered by 30a. She's become quite adept at reading her clients almost immediately, implicitly understanding exactly what they're looking for in a home and then taking on the role of matchmaker to make it happen.
Her strong relationship-building and communication skills allow Michaelanne to stay apprised of the latest real estate trends for the sake of her clients' best interests. By using a collaborative approach to work with, rather than against, her industry colleague, Michaelanne always knows where the best off-market deals are taking place. Intuitive and hard-working, Michaelanne is the go-to person for anyone who wants their business handled with the utmost discretion.
Michaelanne can help you strike the optimal balance between wanting to experience all that 30a offers while also maintaining time and space to relax. Her record speaks for itself, with a significant portion of her business coming from return clients and referrals. There is no greater privilege than knowing that her clients trust her enough to refer her to their loved ones.
At home, Michaelanne is happily married to her husband of almost ten years. They share a six-year-old daughter, Frankie, and love to adventure, travel, and make memories together. She supports Love One International and St. Jude Research Hospital.